Ex-MotoGP rider James Ellison helps sculpt the Radical Arc Vector electric motorcycle to perfection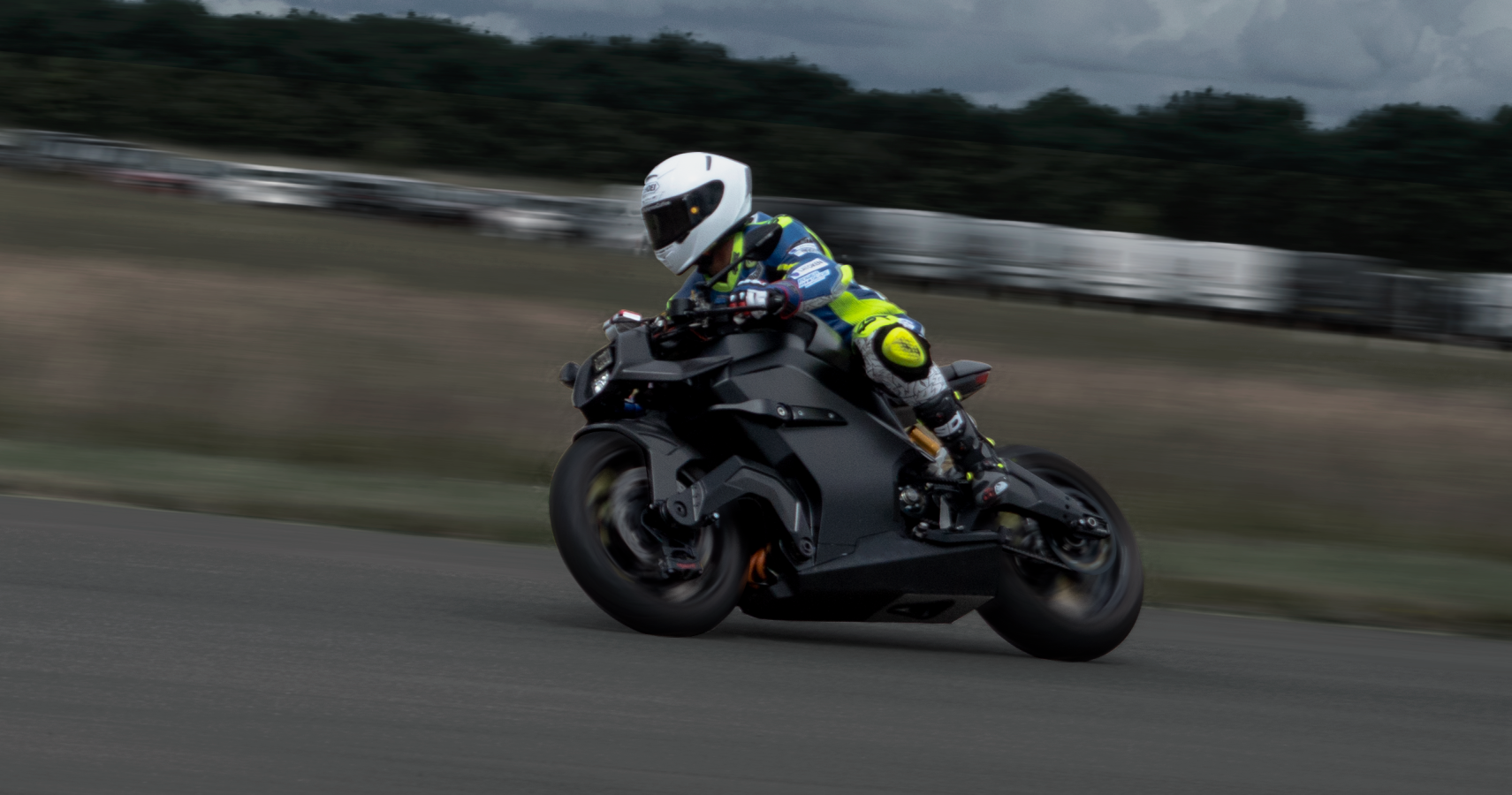 When the Arc Vector was unveiled in 2018 for a whopping $120,000 equivalent; it raised a lot of eyebrows. It was a lot of money, but the Vector had some crazy tricks up its sleeve. But the journey since has been pretty bumpy for Arch Vehicles. They filed for bankruptcy in 2019 and all was thought to be lost.
But founder, CEO and lead designer Mark Truman bounced back with his company, and now the radically luxurious electric motorcycle is almost ready to reach its expected customers. And for the finishing touches of refinement to its complex suspension setup, Arc enlisted famed MotoGP rider James Ellison.
The hub center steering and front swingarm design is not entirely a one-size-fits-all approach as we have seen this layout before on bikes like the Bimota Tesi H2, the 1990s Yamaha GTS 1000and a cool concept two-stroke from 1989 called the Gilera CX125. Ground tests are underway and Arc promises an electric motorcycle with a high ride character.​​​​​​
James Ellison is testing and tweaking the Arc Vector's sophisticated front suspension setup before custom deliveries begin in 10 weeks.
James Ellison's expertise helps Arc fine-tune Vector's driving dynamics
Bringing in an experienced MotoGP rider to tune a bike is an indication of the commitment Arc Vehicle intends to put into it. The Vector electric motorcycle is an exclusive offering packed with sophisticated components. And most notable is its front suspension and steering setup.
It uses unconventional hub center steering and a carbon fiber front swingarm. While it sounds cool and fancy, this setup is difficult to master and takes a lot more effort to help the Arc Vector handle smooth and natural, unlike conventional fork suspension.
While Arc was able to adjust the suspension setup to some extent using software, that will never be as good as getting things done in the real world. And that's where James Ellison comes in. He was tasked with fine-tuning and putting the finishing touches on this complex front layout.
He is also supported by a team of Ohlins; the suspension component supplier for the Vector. Ellison will ring in the final spring and shock settings on the Vector. While it's only been two days since Ellison tested this top-of-the-line bike, he's already impressed.
He says "The way the machine carves the corners is amazing. Vector is really a big smile factor, it's so unlike anything you'll be riding. I was really amazed at the agility, the bike changes steering like a much smaller bike because of the steep steering angle it can run".
James plays a pivotal role in getting Arc Vector ready for his customers and certainly seems to bring an exciting experience to the table.
Related: 15 Standard Motorcycle Specs That Make No Sense
Advantages of using an unconventional front suspension over the Arc Vector
It might seem silly to ditch a perfectly simple, proven suspension setup for a more complex setup that is more expensive and requires a lot more engineering effort. But again, the Arc Vector is touted as "the most advanced motorcycle in the world." So go the extra mile to prove it really matters. But this complex setup has many advantages over the traditional fork layout.
Using a swingarm for the front suspension gives the bike much more stability and stiffness in high speed racing. The central hub steering is clearly tougher and safer than the conventional setup. But Arc goes further with the use of carbon fiber for its front swingarm. This stiffens the front end while significantly reducing weight.
Another benefit of having this layout is a steeper steering angle with a 20 degree rake that was achieved. This makes the Vector handle like a much more compact motorcycle. In other words, it changes direction effortlessly and is enough to put a wide smile on the rider's face. This is the case for Ellison!
Related: 21 Weirdest Factory Features Available For Motorcycles
The rest of the arc vector is as exquisite and tech-savvy as it gets
It is one of the most futuristic motorcycles that has managed to make it into production. And with those crisp, clean lines, we now understand why Arc went above and beyond to use the complex front suspension setup. It goes so well with the overall design. In fact, it looks like a prancing jaguar from the side.
The core is made up of a carbon fiber monocoque frame that uses the battery as a structural element. Spec-wise, it packs a 127bhp electric motor and does 0-62mph in just 3.2 seconds. It has an electronically limited top speed of 124 mph.
The 16.8 kWh battery is rated to go 200 miles in city driving and 120 miles on the highway on a single charge. These are more or less realistic figures. But the New European Driving Cycle (NEDC) gave it an urban rating of an unreal 362 miles.
We'll have to wait and see how it performs in real life. The Arc also supports DC fast charging and can speed things up in around 45 minutes. But the coolest features of this luxury motorcycle include a technically improved jacket that provides haptic feedback to warnings and a cool helmet with an integrated head-up display.
Deliveries of the $100,000+ Arc Vector Begin in Less Than Three Months
After quite a setback, the Arc Vector is finally getting ready for deliveries. Its price of £90,000 (~$110,000 at current exchange rates) was mind-blowing when it was announced in 2018, and it still is in 2022! But the extensive use of technology, intricate features, and exquisite materials seems to do justice to the asking price. The first batch of deliveries of the Arc Vector electric motorcycle should take place in three months.
Source: Arc Vehicle